Father William Podobinski
Pittsburgh Area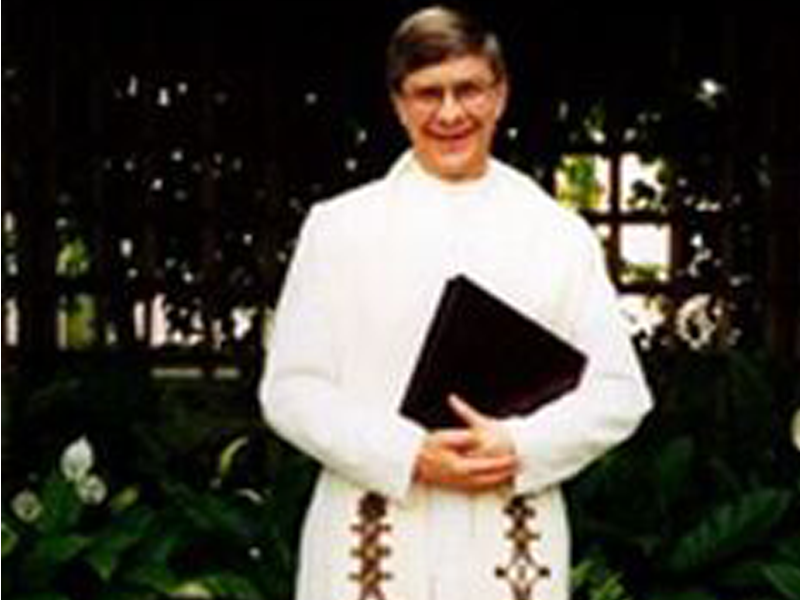 It was such a pleasure to work with Father Bill! I was raised Catholic and my husband is Muslim. We had already had a separate Muslim ceremony and I really wanted to have a Catholic ceremony. Father Bill is used to working with couples of different faith backgrounds and had many wonderful suggestions on how to create the best ceremony for us. I really enjoyed our meeting with him during the planning process. He was always very responsive and professional. I loved the pre-marital reading materials that he provided us as well. Most importantly, he did a great job during the actual wedding ceremony. I cannot recommend him enough!
Katy R








As a married Roman Catholic priest, I offer nonjudgmental, sacramental, spiritual weddings, including second marriages, serving individual needs. Ceremonies are performed at the location of your choice, including outdoors. Materials are provided to assist creating your unique program.
The personal needs of each couple determine the type of service that I provide. Initially, I supply a booklet, which includes various options for the different parts of a potential ceremony. An outline is also provided to assist you with your use of the booklet. This outline (either with or without a Mass) follows the ceremony format used by the Roman Catholic Church. Also available is an outline for non-denominational ceremonies as another resource. However, each couple is encouraged to adapt the provided materials according to need. Where different denominations or faiths are involved, you are free to include elements from both traditions. Ideally, I believe that a ceremony is to reflect your own unique backgrounds. You will be encouraged to create a ceremony that mirrors your personal expression of love.
Weddings
As your wedding preparation develops, I will always be available to guide you throughout the process. Other resources included in my material for each couple are the following:
Copies of other couple's ceremonies
A marriage preparation book that is the equivalent of a pre-marital class which you can do at your own time and pace
A book that describes itself as "A Guide to Making your Wedding (and Marriage) More Meaningful" that is based on the following assumptions:

A wedding is for a day, a marriage lasts a lifetime
A wedding is a spiritual event, a sacred threshold to a new life together
A wedding is a ritual celebrated by a community
Other Ceremonies
In addition to weddings, I am also available for other Sacramental ceremonies including but not limited to:
Eucharistic Celebrations
Anointing of the Sick
Communion service
LGBTQIA unions
Baptisms
Funerals
Renewal of Vows and specialty Liturgical Services.
At the present time my wife Donna and I are co-chaplains for Dignity Pittsburgh, a LGBTQIA Roman Catholic Faith Community welcoming all for Sunday evening Eucharistic Liturgy and a supportive Social.
If you think I can be of service, please contact me.